San Diego is one of the best places for couples to fall in love. Romantic beaches, fun restaurants, and amazing neighborhoods to explore together. It's also a great place for amazing places to take pictures with your person! Here's my list of top 10 Instagrammable date places and locations in San Diego.
Hotel del coronado
If you're from San Diego, chances are you've been to the Hotel Del. It's a crazy beautiful hotel right on the beach on Coronado island. It's also a creative and fun date idea that offer so many great photo spots. Here are a few things you could do there to make it a romantic date:
Starting in late November, the Hotel Del sets up the most stunning ice rink on the lawn overlooking the ocean. Like where else besides San Diego can you ice skate on the beach?! There's also a big Christmas tree in the lobby that's cute to take pics in front of during Christmastime.
Another year-round date idea is visiting the hotel and sitting on the patio area outside. You can order drinks, hot cocoa, and appetizers. I love sitting on the couches in front of the fire overlooking the ocean and eating ice cream from the ice cream shop in the hotel. Take a sunset stroll along the Strand as well!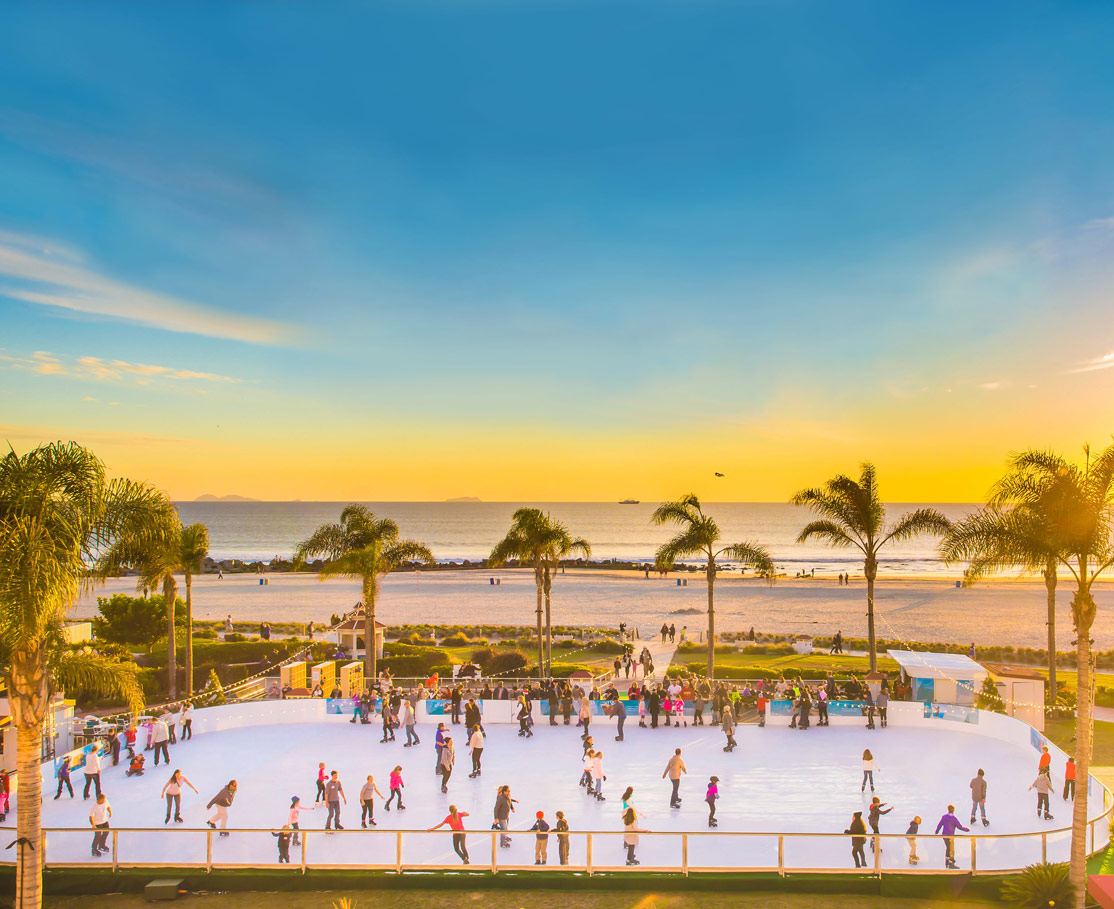 Liberty Station, Point Loma
Liberty station is a cute area in the Point Loma area that's so fun to explore! In the winter, they have an ice skating rink, markets, and other events throughout the year. There are cool coffee shops, bakeries, local quirky shops, a pottery and painting place, a luxury movie theater, a food court-type market (Liberty Public Market) and beautiful architecture.
You can easily spend quite a few hours here (make sure to come hungry!). Explore all around so you can catch photos of all the painted walls they have!
If you're anything like me, you love to explore fun neighborhoods by foot. Old town is a culturally-rich area full of history with a ton of super cute Mexican shops and incredible restaurants. Some of the best Mexican food and live music ever, jussayin'. Besides that, there's a real haunted house, fun shops, and great backgrounds to take pictures in front of. There's so much activity and things to see!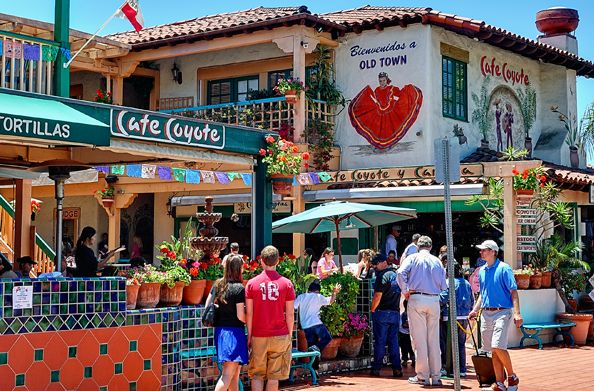 Presidio Park
Right above Old Town is an old mission and museum with an amazing sunset view. It's perfect for picnicking and taking pictures around the Spanish arches, plants, and wooden doors. It's usually not too crowded, so bring a blanket and a romantic dinner!
For our first date and every anniversary since, Gavin and I have loved taking my camera and tripod to the Carlsbad Flower Fields to take some couples pictures! Flowers are my favorite things ever, so this is one of our favorite dates each year. We love going to Ruby's on the Oceanside pier right after! It's open from mid-March to early May and has a $18 entrance fee. Remember to respect the plants by staying within walking areas marked with tape.
Out in Valley Center is a favorite place I used to visit every October with my family (we call it Nate's Butt Farm). In fall, picking pumpkins and exploring the corn fields is a great mini road trip date.
It's completely free to visit, but there are lots of things to purchase, like pumpkins, feed for the goats and petting zoo, candy from the most amazing candy/sweets barrel ever, and of course, nuts!
Be aware that it gets super busy before Halloween, so plan to visit early in the season so you don't get randos in the background of your shot! Otherwise Photoshopping will be a nightmare.
Ruby's on the Pier
This place is one of my favorite places to go with Gavin… because they have the best milkshakes in the world, DUH! Their burgers are amazing too. It's a super fun place to check out because you get to walk on a beautiful pier in Oceanside and get a great ocean view. The first time we went in May, there was a pod of humpback whales swimming right next to the pier! We got quite a show.
Tip: try dipping your onion rings in the shake. It's the best thing in the world and a step above fries in the shake (don't judge me).
Glen Ivy Hot Springs, Corona
Um who doesn't want to get couples massages, mud baths, and get pampered with their honey?
If you're both stress cases like me, a whole day of relaxation and quality time away from the craziness of life is the perfect date. The grounds are absolutely gorgeous, so make sure to snap a few of you two with some cucumbers on your eyes laying by the pool or something.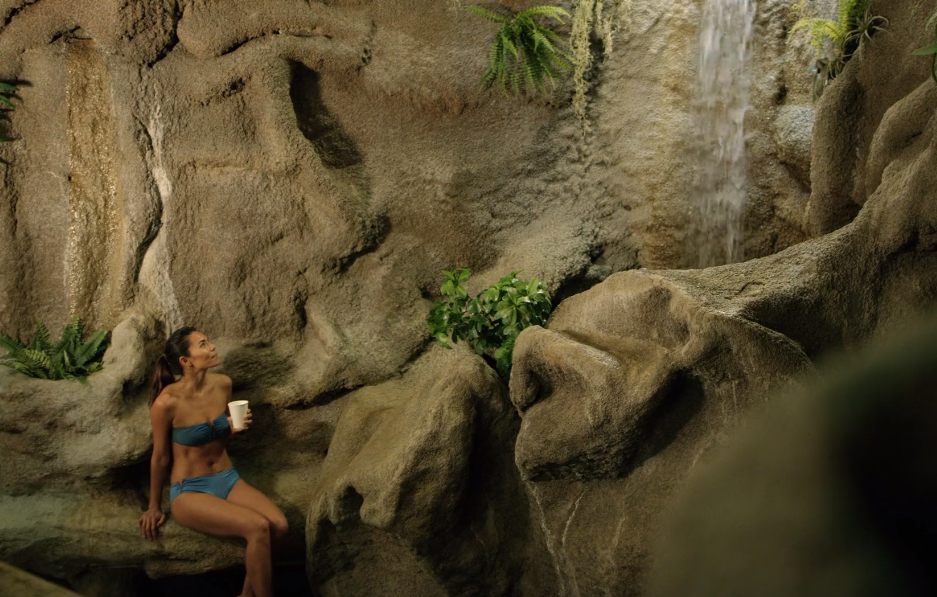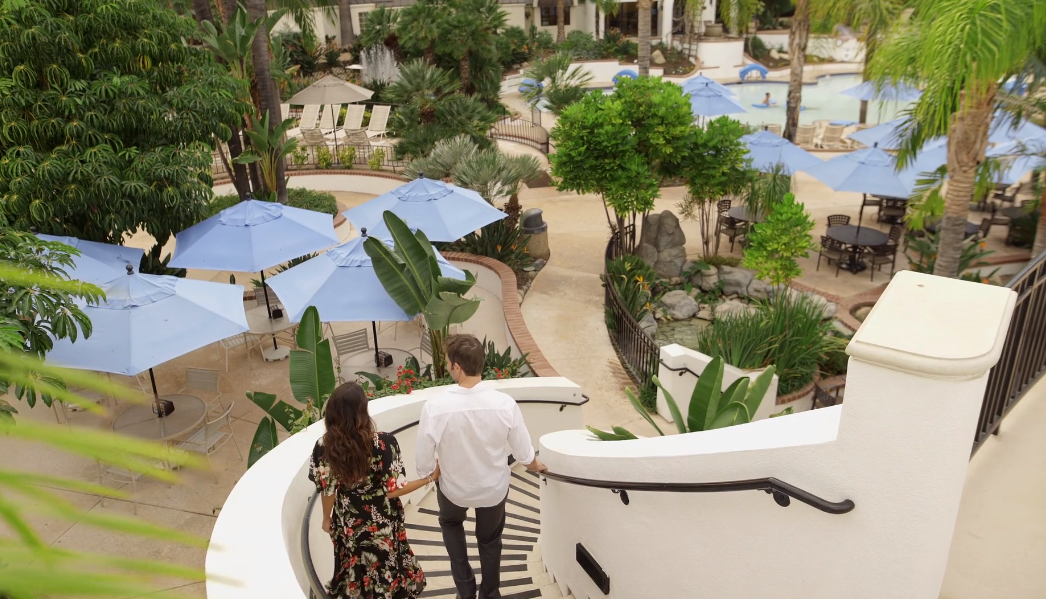 C Level Island prime
If you're a lil bougie, or at least want to feel bougie, check out Island Prime! This restaurant/bar right on the San Diego bay is the prettiest and yummiest place. There's a spot right around it to the left that takes you along the water for gorgeous skyline views. Their lunches are delicious and not as expensive as dinner, but the skyline at night is stunning, and you might catch a random firework show! They often have them during the summer.
Don't forget to eat the mud pie (sometimes we go just for the pie if we're feeling poor.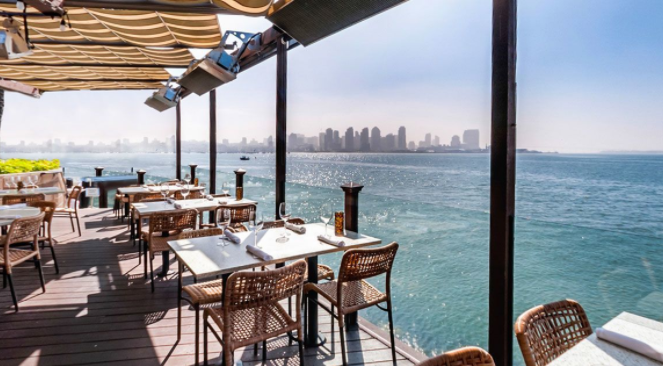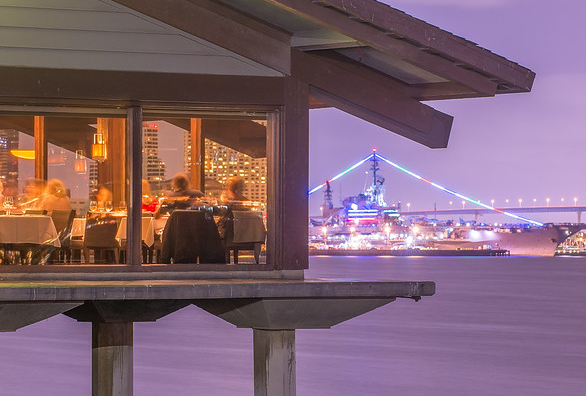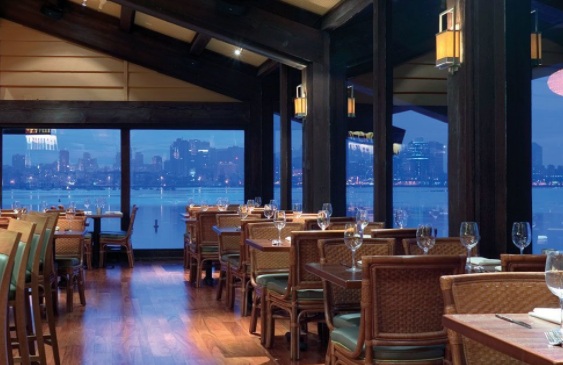 Where's your favorite Insta-worthy date spot?
other places to check out: Hillcrest, North Park, Gravity Heights brewery, Stone brewery